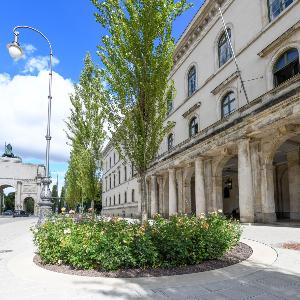 Research
The Economics Faculty is a powerhouse of research and is ranked among the leading departments globally. Research is at the heart of our heritage, our present and our vision for the future. Our discoveries are shaping the our today's world. Be part of it.
LMUexcellent
Change content
The EBDC, funded by the future concept LMUexcellent, was established as a joint platform of the faculties of Business Administration and Economics and the ifo Institute for empirical economic research. more.
The Munich Experimental Laboratory for Economic and Social Sciences (MELESSA) is an interdisciplinary, computer-based experimental laboratory at the Faculty of Economics, where economists, psychologists, business economists and sociologists conduct research together.