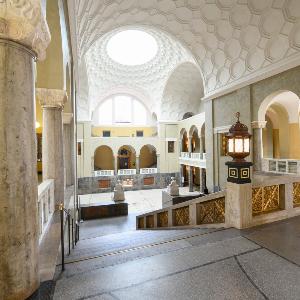 As Dean of the Faculty of Economics and on behalf of the Almuni Club of Economists, I cordially invite all students of the Bachelor's program in Economics who will graduate in the summer semester 2023 or who have already graduated in the winter semester 2022/2023, as well as their relatives and friends, to the academic graduation ceremony for the Bachelor's program in Economics followed by a champagne reception.
In order to enable as many students as possible to participate in the academic graduation ceremony, the date is already in the lecture period of the summer semester.
During the champagne reception, the Wasti student council will offer a photo box. Gowns and berets can be rented for this purpose. A separate registration for the photo box is not necessary.
Registration for the Academic Graduation Ceremony
I am looking forward to your participation!
Your Prof. Dr. Joachim Winter